"What a University thinks about its library is a measure of what it feels about education."
​- Harold Howe
Library Catalogue
A library catalog or library catalogue is a register of all bibliographic items available in a particular library or group of libraries. A library catalogue provides bibliographic information about the books available in the library. Students of the HGCE can access books available in the library by searching their query in the web OPAC (Online Public Access Catalogue). Here user can search books by the title, author, publisher, class number, accession number, ISBN etc. To access library catalogue click on following link.
Library Catalogue is accessible on Internet and Intranet during library timing i.e. 9:00 am to 3:45 pm.
Powered by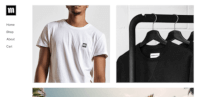 Create your own unique website with customizable templates.